Hi! I'm currently reworking my site, so although this content is still online things may change or look odd. Please get in touch to find out how I can help you!
Web Developers Conference 2011

The 21st of October saw WDC - or the Web Developers Conference to give it its full title - make its fifth appearance on the geek social circuit.
It was my first time at WDC but the overwhelmingly positive feedback from the 2010 event had convinced me to part with my hard-earned this year - a decision that turned out to be absolutely correct as the event more than lived up to my expectations.
Pre-conference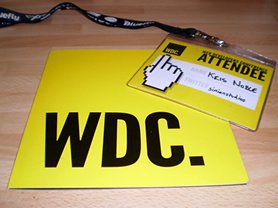 The WDC pre-party was a pub quiz hosted by Ubelly. I thought a pub quiz was a great idea as it gives the night some structure without being too rigid. Since most of the people I knew who were going to WDC were only arriving on the day of the conference itself, I turned to trusty ol' Twitter to find myself a team, and ended up round the table with Mark, Matt, Dan and Keith as my teammates - all excellent company and further proof of my conviction that just getting stuck in is the best way to approach a situation where you don't really know anyone. In the end we got split into two teams with my half coming second-last and the others going on to take the win - typical! But wound-licking aside it was a very enjoyable evening and our host Luke made sure everyone got into the swing of things - there were a few sore heads around the breakfast table the next day!
The big event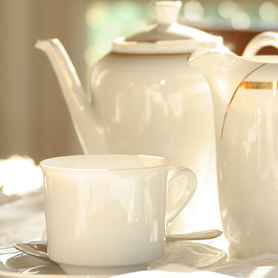 After tea and croissants at the lovely Woodes cafe we headed over to the Odeon cinema which was our conference venue. It was a bit odd walking past all the Lion King 3D posters to go and talk tech but a cinema really is a natural venue for a conference - every seat has a good view of the screen and stage, the sound's good and the huge screen means no tired eyes at the end of the day from trying to read the slides.
While the conference's name implies that it is development-oriented, the talks on the day were actually very high level and applicable to most web professionals, developers or otherwise. I felt this was a good approach as getting too technical in such a setting would be very difficult to pull off effectively, whereas at WDC every single delegate could take some value from every single talk.
Neil Dennis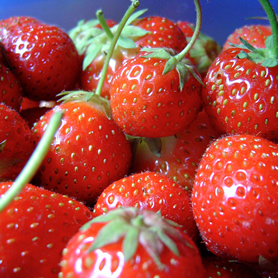 Confession time - I actually missed the very beginning of Neil's talk (sorry!) due to having to queue up to get into the venue - it seems like WDC suffered from a similar problem to New Adventures in that a lot of people turned up close to the start time and got held up in the registration process.
Anyway - Neil is the co-founder of an agency called Strawberrysoup, and he explained how he and his partner grew their business from two people to the current team of fourteen. Neil's talk was crammed full of excellent advice for people who are running small agencies or thinking of starting an agency. He gave tips on how to aid cashflow, how to successfully recruit employees and how to manage a team of people, as well as more general advice like not over-promising.
A great way to start off the conference!
Rob Hawkes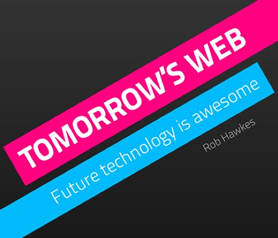 Next up was Rob, who works for Mozilla as a Technical Evangelist - posh talk for spreading the word about all the cool stuff we have to play with now! I have been a fan of Rob's work for some time so his was probably the talk I was most looking forward to, and he didn't disappoint. Titled "Tomorrow's Web", but more elegantly subtitled "Future technology is awesome", Rob used his talk to show us all the amazing new technologies that are emerging now and in the near future.
Starting with the now-familiar WebSockets, and the very cool-looking WebRTC, Rob proceeded to show off a whole raft of APIs that will give us as web developers a lot more flexibility. These APIs will allow us to send SMS messages, initiate phone calls, access hardware such as cameras and microphones and much more. Very exciting stuff! As well as the big-ticket items there are also a bunch of smaller but no less useful developments, including full-screen capabilities, incredible 3D graphic capabilities via WebGL and Flash-style mouse locking for improved user experience, particularly in a 3D context.
Rob's talk left me feeling seriously inspired - his enthusiasm is infectious and I think the whole room was excited by the possibilities of what Rob was showing.
Ben Bodien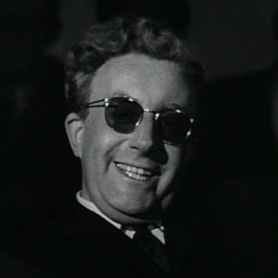 Following Rob was Ben Bodien of Neutron Creations. Ben's talk was titled "How I Learned to Stop Panicking and Love my Job" and focused on sharing his techniques for dealing with the trials and tribulations of everyday life as a web developer.
Ben went over lots of tried-and-tested methods for better organizing workflow, with the overall objective being to minimize the time spent doing housekeeping and maximise the time spent doing the stuff we really enjoy - development. Tips included using microdeadlines to set small and manageable targets, making an effort to estimate the time taken for everything in order to get a better idea of what you can do and when, and narrowing your focus down to the current goal rather than worrying about everything all at once.
One thing Ben talked about that really resonated with me was the idea of the "excitement/boredom cycle" - essentially, at the start of a project it is all very new and exciting, but over time the novelty wears off and boredom sets in - eventually you will just be desperate to get the project finished so you can move on to something else. I'm sure pretty much all webby types will have experienced that at least once in their careers. Ben's solution is to do a post-project analysis and work out what about the project made you feel positive, and what about it made you feel negative, the idea being that if something is a recurring problem, you could well be the root! For example, if you find that scope creep always pushed you over deadlines and makes you feel frustrated, you need to look at how you deal with the demands of a client - it could be as simple as introducing a "change order" contract in which the client has to sign off any changes and their costs.
A great talk from Ben and I have just discovered that this was his first ever speaking gig, which makes it all the more impressive… great work Ben!
Elliott Kember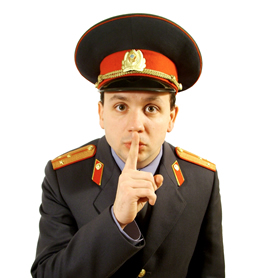 The last speaker before lunch was Elliott with "Things They Don't Tell You". Essentially this was Elliott sharing a whole bunch of tips and advice based on his experiences as a developer, covering all bases from the start of your career to building a personal brand.
While Elliott's talk would be most useful for students or people near the start of their web careers, a lot of the advice was the kind of always-relevant stuff that it's good to be reminded of once in a while. For example, making use of existing resources rather than reinventing the wheel - if you're building a web app that wants to add social-networking functionality to photo sharing, you'd be much better off building something on the Flickr API than trying to create a whole new user base from scratch.
One piece of advice Elliott gave that I can personally relate to was simply "SHIP IT" - to release projects as soon as you can rather than holding out forever until it's perfect. When I released the first version of my jQuery plugin Portamento, not all the functionality I wanted was present and there turned out to be a few bugs but the feedback I have had from it has helped to shape development on the latest versions. If I'd waited until everything was perfect, it still wouldn't be released!
Paul Annett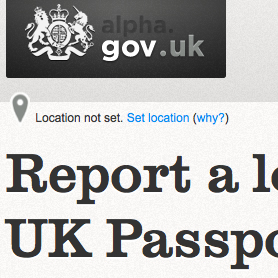 Paul is the design lead for the new single UK government website that is currently in development. For anyone who doesn't know, the government currently maintains a multitude of sites for different agencies and purposes which is costly and inefficient, not to mention a terrible user experience. Apparently the government could save £2.2bn if more people used the web to perform common tasks such as reporting lost passports or applying for child tax credits, so there's a lot riding on the success of the project!
Paul used his talk to show us some of the findings from the extensive user testing that was done on the alpha release of the new site. Most of us will never work on something so wide-reaching as this (the site would be used by practically everyone in the UK with a net connection at some point) so the information was very useful indeed.
Some of the findings were quite surprising - half of the people in the test didn't know what "e.g." meant - while others were less so - people trust Google for search, so if your search button has "powered by Google" or similar, they will trust it more.
Another finding was the fact that the majority of users will never see the homepage of the site - they will land on a specific page after doing a search - so the team treat Google as their homepage.
You can see the site that was being tested at alpha.gov.uk - on the basis of what Paul has shown I'm really looking forward to seeing the upcoming Beta and eventual production versions - anyone who has ever wrangled with the current system of government sites will surely feel the same.
John O'Nolan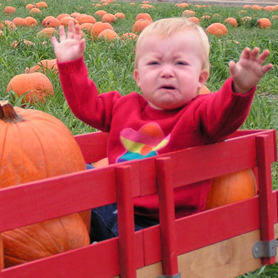 The penultimate talk of the day was John O'Nolan's "Designing Emotion". John certainly grabbed the audience's attention with a brilliant opening sequence including but not limited to a skateboard-game-playing dog and very loud dubstep - an excellent way to beat the afternoon slump!
The crux of John's talk was that if we use our designs to create emotion, they are more likely to be successful. He talked about the psychology of decision-making and how emotions invariably lead to actions.
A good example of this is Ryanair. Their website is awful, but the awfulness actually translates to better returns for them. Everyone knows Ryanair are cheap, so a classy website wouldn't work. Instead, the awful site reinforces your perception of Ryanair as cheap, and next time you are looking for a cheap flight you will go straight to the Ryanair site - it's so bad you remember it. It's better to be remembered negatively than to be forgotten in the world of emotional design.
Counterintuitively, customer complaints are a good thing - if people care enough to complain, you have succeeded in creating an emotion. Apparently, some companies deliberately fail on certain customer orders, so that customer can then receive an excellent support experience and turn a negative emotion towards the order into a positive one.
The other side of the coin is that if people love your product, you can turn that love into profit. A really good example of this is FreeAgent, whose referral scheme gives both parties a discount if one refers the other with a special link. If you manage to refer ten people to FreeAgent you get your service for free - but FreeAgent has gained ten paying customers. The really elegant thing about this in my opinion is that the emotional response to a discount is self-reinforcing - you get a discount, you feel happy about it so you tell more people, you get more discount and so on. Eventually, FreeAgent end up paying you to promote them!
I found John's talk fascinating and will definitely be applying some of the theory he discussed to my future work.
Paul Boag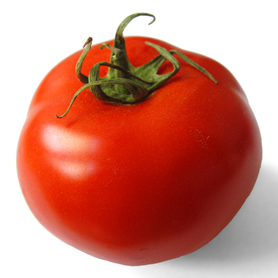 Concluding the main event was Paul Boag - a seasoned speaker and prolific writer, podcaster, video blogger, you name it. Paul's talk was another that turned the focus inward and discussed ways in which we can better ourselves both professionally and personally.
Paul broke his talk down into sections that dealt with the different problems we might face in our careers - from getting work in, to dealing with clients, to having too much work!
One thing Paul talked about that I found really interesting was the Pomodoro Technique - basically, you work hard for 25 minutes, then have a five-minute break, with a longer break every four Pomodoros (or two hours in the real world) - rinse and repeat until hometime.The idea is that it stops you from sitting there staring at the screen for hours on end and then needing a hefty break to let your eyes and brain rest. A simple concept but apparently it really helps you to focus and increases your productivity - worth a try. And before you ask - yes, there's an app for that.
As well as the little specific hints and tips Paul also provided some more generalised advice - like remembering that the web industry is a service industry, so we should keep that in mind when dealing with clients; or making sure that you get away from the screen at some point in the day to do some exercise.
Overall, a perfect ending to the day!
Post-conference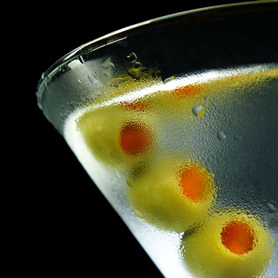 After a bite to eat in the lovely harbourside area, we descended on the Pitcher & Piano for the traditional afterparty. The place is massive, and the WDC contingent took up a large part of the top floor, all brandishing our conference passes in order to take advantage of the free beer and wine that was generously laid on by conference organiser Alex.
Highlights of the night included watching Paul Annett baffling everyone with his magic tricks, John O'Nolan's frankly less-impressive attempts to copy them and Elliott Kember stood at the bar using his Shaken app to order some weird and wonderful drinks - not for the faint-hearted!
All good things must come to an end however and eventually the pub staff managed to persuade us all to leave, despite the best efforts of few to convince them to let us stay longer! An excellent evening in good company - anyone who attends a conference but misses out on the afterparty is really only getting half the experience in my opinion.
The dust settles…
When all's said and done, WDC was a huge success - affordable, productive and very enjoyable. I'll definitely be making the effort to go to the next one, and you should too! Even if you're not 100% convinced, at just £35 it's a snip and well worth taking the risk.
Credits: Tea photo by Matteo Canessa. Strawberries photo by michaelaw. Soviet milita photo by Bartlomiej Stroinski. Crying boy photo by April Mitts. Tomato photo by Paweł Zawistowski. Cold Martini photo by Christy Thompson.
Posted on Friday, 18th November 2011.
Feedback
Sorry, feedback is now closed on this post, but please feel free to get in touch if you would like to talk about it!
Pingback: Worry Less, Do More - Simian Studios Blog on 24th November 2011 at 1:53pm

On Friday, I published my writeup of the conference. The sharp-minded amongst