About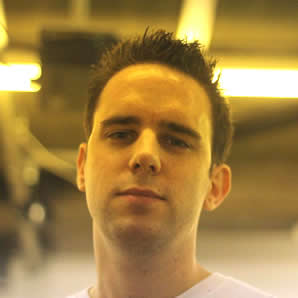 I started my career at one of the UK's largest digital music retailers, Trackitdown.net. During my time there, I configured and maintained high volume servers, developed new features to boost online store performance and optimised the user experience for thousands of visitors every day.
Driven by my desire to further these skills, and my passion for building top-quality websites and web applications, I founded Simian Studios in 2009. Today, my small web design and development studio is based in South London and I thrive on building engaging, flexible websites that are unique to my clients.
Services
I specialise in designing and developing bespoke websites and web applications, so I can help you turn your big ideas into great results.
All my projects have easy-to-use admin systems so you can easily maintain and update your site at any time, from anywhere with an Internet connection.
I can also help you make the most of the web with services including (but by no means limited to) blog development and design to help you connect with your audience, e-commerce/e-business solutions to monetize your web presence and search engine optimization (SEO) to enhance your brand's findability.
Whether you have a masterplan in place already, or aren't quite sure what you want, drop me a line - I'll be happy to discuss your needs and work with you to create something special.
Ethics & Charity
I'm obviously a big fan of our primate cousins. So if you're a charity or organisation involved with primate conservation, I offer discounted rates. And since the primate family includes humans too, I'll extend that offer to any organisation working towards making the world a better place. This includes human rights, rainforest conservation, or local efforts like school holiday play schemes for disabled children.
If you fall under the charitable banner, please get in touch and we'll work something out.
Mugaruka & Chimanuka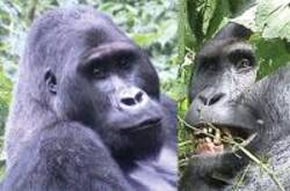 I've adopted Mugaruka and Chimanuka - two Eastern Lowland gorillas in the Democratic Republic of the Congo (DRC). Currently there are only about 3,000 of these beautiful primates left on our planet. Gorillas can be found in ten African countries where they face constant dangers, including poaching, the exotic pet trade and hunters who kill them for bush meat.
Mugaruka is a silverback living on his own after dramatic events unfolded in his life. At a very young age, he was caught in a poacher's trap and lost all the fingers of one hand. His father, Mushamuka and elder brother, Ninja, were two of the most well-known silverbacks in the world before they were slaughtered by poachers during the civil war in the DRC. When he reached maturity, Mugaruka became the leader of their group, but most of his family defected to the leadership of Chimanuka in 2002.
Today, Chimanuka currently leads a group of 30 gorillas, including 17 adult females and 12 youngsters. For more information about my adopted gorillas, or to adopt one yourself, please visit the Born Free Foundation.